Dear all,
Welcome to 2016 & wow what an exciting year 2015 was as our first as an official BRC Riding Club!!
Please find below our review of 2015 and all the upcoming dates for 2016. It's a long one so please stay with us!!!
2015 Clinic Review:
2015 saw us able to put on a number of clinics across all the main equestrian disciplines showing, dressage, show-jumping and cross country.
Janice Green set our showing clinics off to a flying start as well as providing some brilliant dressage clinics both at her home base and at Haylands in the indoor school. Alongside Janice, Robbie Carpenter and Josh Hill have added to our dressage clinic portfolio with all three proving to be a very popular instructors.
Mandy Roebuck our Chairperson, Judi Piper-Dadswell, Donald Kear (grid work clinics) and newly Sharon Halvey from Ireland have provided a wide range of show jumping clinics at Felbridge, Orchard Farm and Haylands.
Russell Cooper held a cross country clinic for us which was well attended although sadly the weather and ground conditions got the better of us at our second clinic.
Area 13 also offer a wonderful array of heavily subsidized training which has proved very popular with members and more is expected for 2016!!
In 2015 not including any of the area training we were able to put on over 40 clinics during the year and hope to continue to build on this as we head into 2016.
If there are any clinics, trainers or venues you would like us to consider please contact one of the team anytime and we will do what we can to work something out!!
2016 Clinics and Dates:
Sunday's 24th & 31st January 2016 – Caroline Jeanne Show-jumping clinics
10:00 – 14:00 At Brendon, Pyecombe with Caroline Jeanne (UKCC Level 3 & BE accredited coach) Groups of 4 for 1 hour £18 each Places will be limited to 1 each unless there are spaces. To book, please email Liz on lizmarlow22@hotmail.com stating which club you are a member of and which height you wish to jump.
TCRC AGM and Awards 2015!
So the night of the 19th November we gathered and we went ahead with our first AGM. Among the administrative details gone through on the night we were very excited to award our first years winners of the points system.
Please take a look at the wonderful photo's of the trophies, they have been donated by our members and friends in memory and love of some fantastic horses and ponies.
TEAM POINTS TROPHIES
Snr. Team Points – The "Man of Mischief Trophy" won by Sam Holland
2nd Sally Mclean
3rd =Jess Good & Nicki Gurden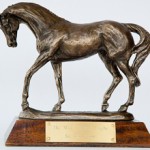 Jnr. Team Points – The "Man of Magic Trophy" won by Roselly Hamlett
2nd Becky Woodhouse
3rd Jodie Rogers
4th Tia Holland
Team points are awarded to members who represent the club at area qualifiers (and if we are lucky) the championships.
MEMBERS POINTS TROPHIES

Minis – The "Ketches Ruby Trophy" won by Tia Holland
2nd Hannah Hussein
3rd Ed Daniell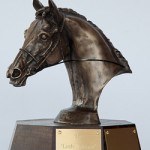 Juniors – The Little Venture Trophy" won by Lottie Atkins
2nd = Siobhan Holley & Ronni Harding-Good
Seniors – The "Colour of Magic Trophy" won by Sam Holland
2nd = Sam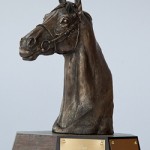 Brown & Zoe Daines
Nifty Fifties – The "Martin Lacey Buckley Trophy" won by Emma Clarkson
2nd Sharyl Horley
3rd Sally Prevett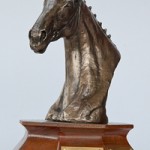 Members points are awarded for attending clinics and training sessions.      
OVERALL CHAMPION
The "Three Counties Riding Club Cup" won by ROSELLY HAMLETT
 
This is for the overall winner with all points for all sections added together.
TEAM OF THE YEAR
The "Man at Work Trophy" awarded to the Junior Jumping with Style Team who won the 2015 BRC Summer Championship at Lincoln. (You can't do better than that). Amelia Simpson, Roselly Hamlett, Jodie Rogers and Tia Holland. And their wonderful ponies.
That just leaves the shows we entered as a Riding Club outside of Qualifiers.
Our own show jumping show in March 2015, The teams we sent to Hickstead Show Jumping and the Eventers Challenge at Blenheim Horse Trials. With a special mention to our members who competed in Endurance.
No trophies yet so if you would like to sponsor one please let us know.
Rosettes to:
Minis –
Tia Holland
Daisy Dogger
Hannah Hussein
Juniors –
Roselly Hamlett
Harriet Keenlyside
Poppy Arnold
Seniors-
Suzie Vickery
Jess Good
Sam Holland
2016 Membership:
Click here to download our membership form. BRC head office have increased our membership affiliation by £1 per member for 2016 and we have sadly had to pass this on. If you wish to discuss this please feel free to contact any of us at anytime.
As a thank you to all our members who joined us in 2015 as a brand new club we are offering you a £5 voucher for renewing your membership which can be redeemed against any clinic or 3CRC show. The voucher is attached to this e-mail.
2015 Team Review:
21st February – Winter Show Jumping Qualifiers.
And our amazing Silver team who came 2nd in the Area 13 Junior Novice Qualifier made up of Mattie Hayes, Roselly Hamlett, Jodie Rogers and Becky Woodhouse!
Here are our Blue Team made up of Tia Holland, Siobhan Holley, Amelia Simpson and Poppy Arnold who came 3rd at the Area 13 Junior Novice Qualifier.
28th February – Winter Dressage Qualifiers.
A week later and back at Pyecombe for the dressage qualifiers. This time we had four senior teams out and one junior.
SENIORS: Congratulation to our Dare Devils who won and qualified for the Winter Championships. However we were obviously on a bit of a roll and also took second, sixth and ninth in the teams… Individually placed in the Prelim Section, congratulations go to Sam Holland who took first and second place, Angela Brown took third, Jessica Hampson who took sixth and Nicky Gurden who took tenth.
Individually placed in the Novice Section, congratulations go to Josh Hill who took first, Bekka Barrow who took second, Jill Price took eighth, Melissa Wood took ninth and Sue Sheppard took tenth.
Our junior team came a brilliant second. Special congratulations to Becky Woodhouse who won the novice section and Tia Holland who took third in the prelim individually and Katie Finnerty who took fifth.
As an example of what the club is supposed to represent our youngest competitor on the day was 9 years old and our eldest 72 years!
Once again our teams all rode brilliantly and flew the flag for Three Counties, sadly the rain, driving wind, rolling fog and freezing temperatures put a mild dampener on the picnic but there is always another day for cake!!
15th March – Winter Intermediate Dressage Qualifiers.
Well done to our 3 intermediate teams today at the Area 13 Intermediate Dressage qualifiers at Wanley House near Chichester. Our Fiesty Fillies of Sam Holland (Double Check), Rebekka Barrow (Costela) and Sally McLean (U Riverdance) came an amazing second in the teams.Both The High Flyers of Sam Holland (Rock Steady Ed), Becky Woodhouse (Tickety BooRoo), Jill Price (Fidertwist) and Sally McLean (Graf Native) and The Dare Devils of Jess Good (Price Albert), Ronni Harding-Good (Cassidy), Melissa Wood (Craig) and Ben Smith (Faren) came joint 4th in the teams.Individually: Congratulations to Sam Holland on Rock Stead Ed 70.21% who won the prelim section, Melissa Wood on Craig 69.79% who won the Novice 34 section and Ben Smith on Faren 71.41% who won the Ele. All qualified for the championships! Everyone equipped themselves brilliantly and flew the flag for our club exceptionally so thank you all so much, with a special to some of our horses who've stood on boxes for up to 12 hrs today without a peep!!
5th April – Winter Dressage & Show jumping Championships
A brilliant weekend at Hartpury with British Riding Clubs for the Winter Championships representing Area 13 for the Senior Dressage and Junior Showjumping. Saturday saw our senior dressage team competing in dry but very windy conditions. Sam Holland, Nicki Gurden, Josh Hill and Bekka Barrow. Team came an amazing 10th in a class of 34 with Sam Holland on Rock Steady Ed coming 2nd individually and Bekka Barrow on Costela coming 8th in their sections. Special mentions to Nicki who rode with a broken hand having been in A&E a few days before and Josh Hill who sat a very spooky youngster who took exception to the flags along the side of the arena but both rode cracking tests! Sunday the juniors were competing indoors to a brilliant but full up course. Roselly Hamlett, Poppy Arnold, Amelia Simpson and Jodie Rogers rode beautifully in very tough competition coming 12th in a class of 27 due to a few poles not being on our side!!
23rd May – Horse Trial Qualifiers
Firstly a BIG well done to Horsham Riding Club for putting on a great day. However without our fantastic helpers we wouldn't have been competing so THANK YOU THANK YOU, Judith Owen & hubby, Selina Groom, Sam Brown & Kim Carter, Ewe Highland, Mandy Roebuck, Katrine Allan & Tracy Holley for giving up your time for us. Thanks to our president Margaret Allday for showing up and supporting us. AND the biggest thank you to our members A day of mixed fortunes – Jnr 80Q – Ronni Harding-Good, Tia Holland, Ed Daniell & Siobhan Holley team 3rd & Ronni Ind 1st. Jnr 80Q Roselley Hamlet, Harriet Keenleyside, Poppy Arnold & Charlotte Vickery team 2nd Roselley Ind 2nd & Charlotte Ind 4th. Jnr 90Q – Becky Woodhouse, Georgia Keenleyside, Katie Finnerty & Roselley Hamlet team 1st & Roselley Ind 2nd Katie Finnerty Ind 3rd and Becky Woodhouse Ind 5th.
Snr 80Q – Noel Miles, Melissa Smart, Jenny Berkby & Suzie Vickery – Jenny Berkby Ind 1st & Suzie Vickery Ind 2nd (a couple of those mixed fortunes cost the team a place otherwise they rocked). Snr 90Q – Sally Mclean, Jess Hampson, Alice Pinney & Emily Miles – Team 2nd and Jess Hampson Ind 2nd. This only left one more member to ride in the 100+Q Sam Holland, having been there all day helping our team members Sam took to the saddle at about 4.30, last but one to go cross country a double clear made it a long day worth while. Finishing 1st. And of course there was cake, thanks Margo xx
23rd May – Endruance Team
Three Counties Tearaways (Kim Carter, Charlotte Vickery, and Maisie Hodge) scored 97.81 putting them in 2nd place in the region and they are now very likely to get an invite to the Champs. The Trailblazers team (myself, Abby Bernard, Camilla New and Cora Moore) scored 74.62 and went into 5th place in the region – we are still in with a chance for the Champs and we will be trying to put in a better score over the next few months. We all had a lovely ride and thoroughly enjoyed it.
13th August – Horse Trial Qualifiers
The team of Becky Woodhouse, Georgia Keenleyside, Roselly Hamlett and Katie Finnerty. Team came 10th and Katie came individually 5th in her arena! Well done girls!!
6th September – Summer Championships
Today our junior team WON the Style Jumping and came a wonderful second in the Novice Show Jumping. Well done to Roselly Hamlett, Jodie Rogers, Amelia Simpson and Tia Holland!! Yesterday our senior Novice dressage team was on parade. Unfortunately we missed out in the ribbons but a great day had by all. Well done Sam Brown, Nicki Gurden, Sally McLean & Sam Holland.
1st November – 2016 Winter Intermediate Dressage Qualifier
WOW what a great day at the Area 13 BRC Winter Intermediate Qualifier!! (Its a long report please stay with us!!!)
Our junior team of Katie Finnerty, Maisie Hodge, Charlotte Vickery & Ronni Harding-Good WON and qualified for the championship!!! Maisie and Ronni also won their arenas and Katie & Charlotte came second in their arenas.Katie Finnerty & Ronni Harding-Good also both won their individual classes!!Three Senior teams flew the flag, 2 qualifying teams and 1 non- qualifying.Our Fiesty Fillies of Nicki Gurden, Sam Holland, Sally McLean and Sam Brown won their class qualifying for the Championship. Sam Holland (on Bella) won her arena, with Sally coming in second, Nicki in third and Sam Brown tenth in their respective arenas. Our Dolly Daydreamers team of Angela Brown, Melissa Wood, Jill Price and Sam Holland (on Sorrento) came a brilliant third. Individually Angela came 2nd, Melissa 6th, Jill 6th and Sam won (qualifying for champs) their respective arenas. Non Qualifying team "Here Comes The Girls" of Jess Good, Cleone Stenhouse, Janice Green and Suzie Vickery came a wonderful 2nd. (Individual results to follow!) Big BIG big thank you to Cathy Woodhouse and Claudia Hamlett who were out in the fog first thing this morning providing the teams helpers, we really couldn't do without it and are hugely appreciative of everything you do!!! Congratulations again to all our brilliant teams and helpers who again wonderfully represented our club. Also a big thank you to Goring & District RC for putting on a wonderful day!!
7th November – Winter Novice Qualifiers
CONGRATULATIONS to our girls both senior and junior teams won their qualifiers Sam Holland and Angela Brown won their arenas with Sally McLean 5th and Nicki Gurden 3rd. Juniors Ronni Harding-Good and Siobhan Holley 1st and 2nd in their arena and Katie Finnerty and Tia Holland 2nd and 3rd in theirs. Go Three Counties x
2016 Team Events:
Every year Area 13 run Winter Qualifiers for Novice and Intermediate Dressage and Show Jumping, Horse Trial Qualifiers in Spring and the Summer Qualifiers for Dressage, Riding Test, Show Jumping and Style Jumping.
Last year at the Novice dressage qualifiers we fielded 5 teams ranging in age from 9 yrs to 72 yrs. This was one of our proudest moments as a club and we hope will be something we will continue to shout about in the years to come. Most qualifiers have qualifying and non qualifying classes, and team as well as individual classes and at the moment we are not limited on the number of teams or individuals we enter so please come and join us!!
Any questions regarding teams please contact Sam Holland (Seniors) seniors@threecountiesrc.co.uk or Claudia Hamlett (Juniors) juniors@threecountiesrc.co.uk.
3CRC Branded Clothing & Numnahs: 
We are pulling together a selection of 3CRC branded clothing, if you are interested in purchasing anything please let us know!!
So that should just about cover off everything that happened in 2015 and we look forward to welcoming you all back in 2016!!
If you have any questions, suggestions, feed back or anything you would like to discuss please feel free to contact any of us at anytime.
Here's to an exciting and successful 2016 and may there be plenty of cake!!!
Best wishes
Three Counties Team!!
Team:
Mandy Roebuck – Chairperson chairman@threecountiesrc.co.uk
Sally McLean – Secretary secretary@threecountiesrc.co.uk
Sharon Warburton – Treasurer/Membership treasurer@threecountiesrc.co.uk
Sam Holland – Senior Teams
Claudia Hamlett – Junior Teams
Zoe Daines – Comms
comms@threecountiesrc.co.uk